Why You Need To Hire A Professional Excavating Contractor – by Bob Mahoney Excavating Inc.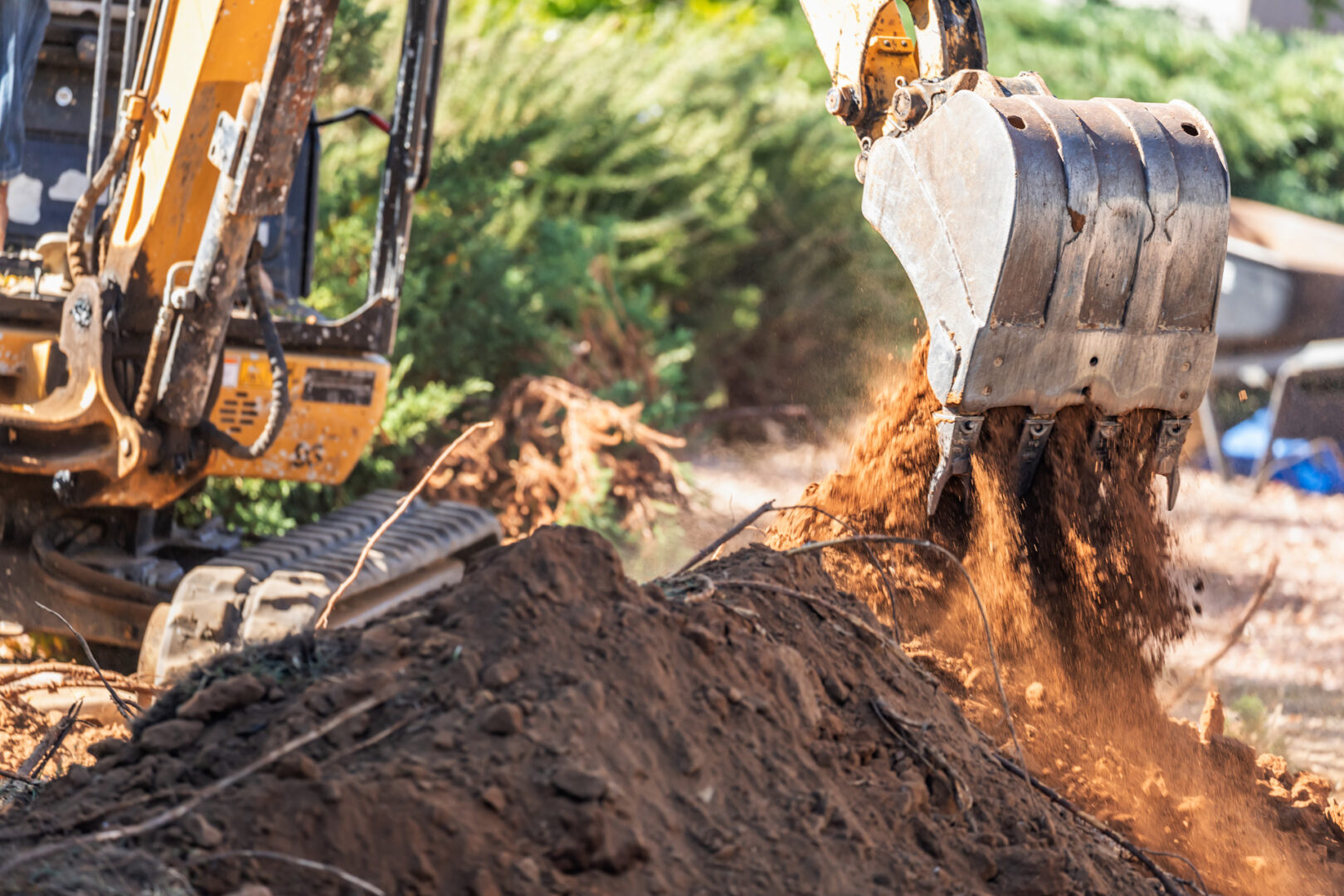 After watching all of the DIY videos on TV and Instagram, you may decide to tackle a few DIY projects on your own and perhaps even employ a friend to assist you, which is perfectly fine. However, excavation work falls into a completely different category. So, before you go on assuming that you or anyone with a backhoe can complete the excavation work for your project, take into account these crucial reasons as to why you may need the help of professional excavating contractors.
Expertise and Training
You may be wondering why you should engage a professional excavation contractor. Still, before you do, you need to understand that these services entail much more than just digging a hole. Excavation services are essential for clearing up an oil spill or preparing the ground for a significant construction project. If you don't take the necessary precautions to complete the excavation portion of your construction project correctly, serious problems may arise throughout the entire project.
Here are a few tasks that may warrant hiring a qualified excavation contractor, like Bob Mahoney Excavation, Inc.:
Digging New Foundations: It's a good idea to pay attention to the foundation when building a house that you want to last for say for a 100 years or more. This should serve as motivation to work with a qualified excavation contractor.
Rocky Soil Leveling for Construction: By removing trees and leveling the rocky soil, an excavation crew can prepare the site for a construction project.
Removal of In-Ground Pools: A decaying pool's massive, weighty components should be removed by an excavating crew. After removing the pool, the team will complete the project by backfilling with the appropriate dirt, compacting the soil, and leveling the land.
Taking Out a Concrete Slab: You might need to remove an old concrete slab from your property that was underneath a former garage or storage building. To avoid damaging your property or underground gas lines, you should engage a skilled excavation contractor to break up the slab and remove the concrete blocks.
After an Oil Spill, Clean the Soil: Soil remediation is only one of the many benefits of hiring a qualified excavation contractor. Let the experts handle these challenging projects for you, like remediating polluted soil and backfilling with new, clean material during excavation. When you avoid the risks associated with a DIY building job, you will ultimately save money.
Underground Oil Tank Removal: Give the delicate task of removing an underground oil tank to an excavating crew. The last thing you want on your property is an oil leak. They are capable of doing this project skillfully and safely.
Insurance
There is a chance for mishaps to occur when a trained excavator is brought onto a construction site. Only those with insurance will be permitted to work on excavation sites for a seasoned excavation business. A competent excavation contractor should be hired for a variety of reasons, including their insurance. Before selecting a professional excavation service, inquire about their safety and insurance procedures. The caliber of the business and its level of readiness will be evident from how they respond to the query. Accidents during your excavation project will be less likely if you use an excavation crew that has the appropriate insurance.
Heavy Duty Equipment
You won't have to stress about how you'll level out a patch of rocky soil or dig out a foundation on a building site for your home if you employ a professional excavation contractor. Additionally, since experienced excavation companies have their own top-of-the-line equipment, you won't need to buy expensive machinery or tools. The fact that a skilled excavation contractor won't merely use a pickaxe and a shovel to dismantle your old fiberglass swimming pool is one of the reasons to hire them. A professional excavator would have equipment like an excavator, backhoe, front-end loader, and cranes on hand. To use this equipment safely, the team has received training. With the right tools, your project can be completed in the afternoon rather than taking several weeks. Employ a qualified excavator to complete the task quickly and accurately.
Safety
The safety practices that an excavation team will be ready to apply are one of the reasons to engage a professional excavation contractor, in addition to insurance. They will have a chart of the water and gas lines in the area. If they were to unintentionally strike a gas source, they would have safety precautions in place. You lower the risk associated with your excavation project when you hire a team that is equipped with the right safety gear and is knowledgeable about what to do should something go wrong.
Excavation Mistakes Can Be Costly
A DIY project that involves excavation may go wrong, costing thousands of dollars in repairs and possibly even costing someone their life. Consider a few excavation-related risks, such as a pit collapsing on equipment and people, running into an overhead power line, or tripping an underground gas line. Consider all of these dangers and how to prevent them as a justification for hiring a qualified excavation contractor.
Any construction project must have a solid foundation and adequate infrastructure. If it is not done correctly, it may result in a variety of structural and operational problems in the future, which may be expensive and time-consuming. The success of your project as a whole will depend on proper excavation, which may include piping preparation for water, sewer, and other lines. However, doing those tasks yourself or hiring inexperienced workers could go wrong because mistakes will be made and those mistakes could result in thousands of dollars worth of expenses that would have been avoided in the first place.
However, when you work with experts like Bob Mahoney Excavating Inc., you won't have to worry about a thing because our contractors have the necessary training, expertise, and decades of experience that'll ensure you continue focusing on your work while we incorporate only effective and feasible methods to ensure the excavation process is carried out efficiently.
Service Areas
Bob Mahoney Excavating Inc. takes pleasure in offering some of the most recognized excavating services in the locations we serve. If you reside in one of our service zones, you might be able to witness it firsthand.
Our Service Locations
We offer our services in the following areas:
Algonquin IL, Antioch IL, Crystal Lake IL, Fox Lake IL, Harvard IL, Woodstock IL, Hebron IL, Johnsburg IL, Marengo, IL and McHenry IL and more. We also service southern Wisconsin communities, such as Bristol, WI, Lake Geneva, WI, Williams Bay WI, Delavan WI, Twin Lakes WI, Wilmot WI, Trevor WI and more.
So, if you reside in any of these areas, kindly send us an email at mahoneyexcav@aol.com+1 (847) 489-3153 for a free estimate on your next excavation project!