All You Need To Know About Land Clearing – by Bob Mahoney Excavating Inc.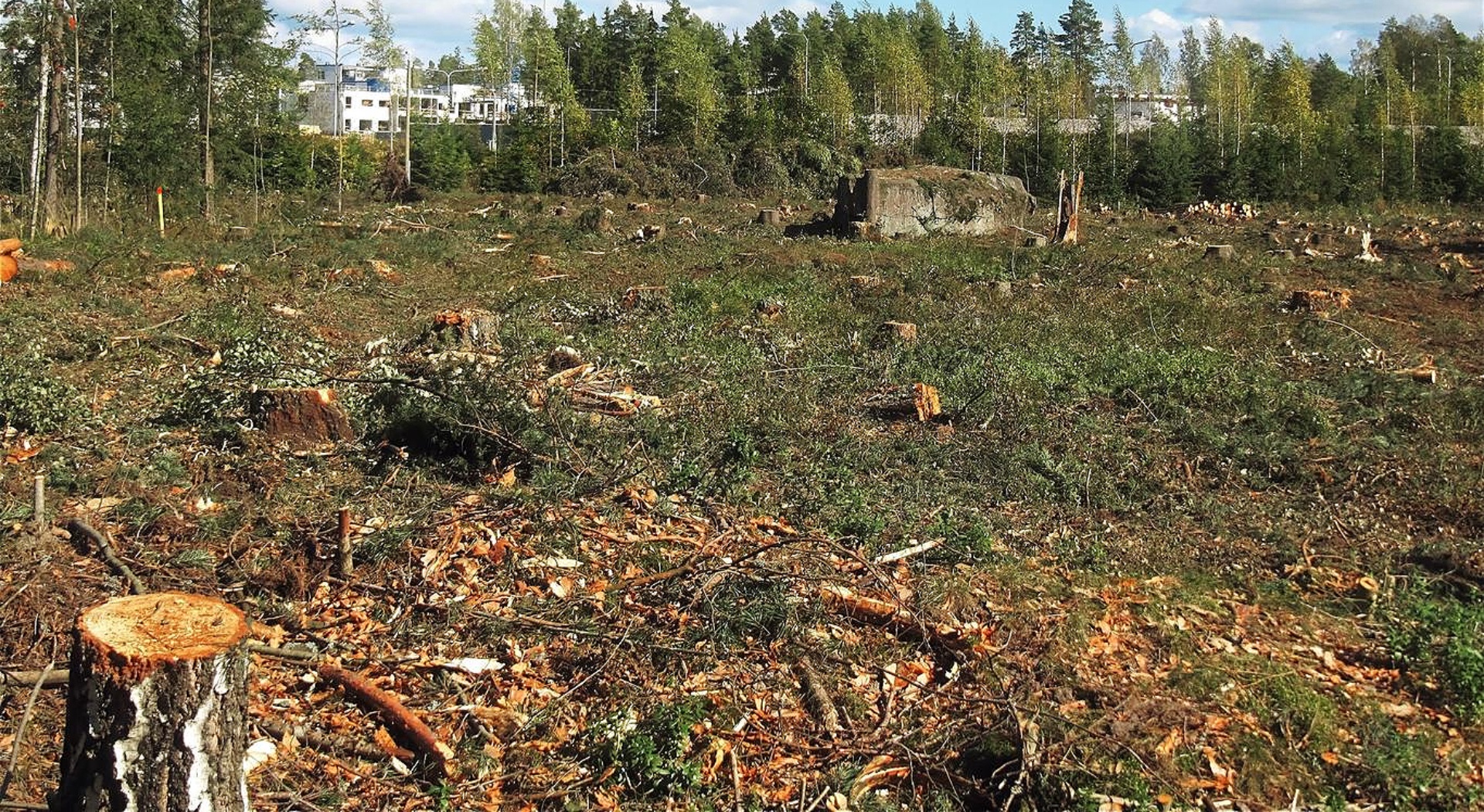 Are you a residential or commercial land owner in need of professional land clearing services for your lot?
Are you also having trouble deciding on whether to hire professionals or simply enlist the help of a few old friends and neighbors to clear your land?
In the end, there isn't much to clearing a piece of land, other than moving a few vegetation or objects from one spot to another, right?
In this article, you'll learn about what you should and shouldn't do when it comes to land clearing, as well as some of the processes involved, and the best course of action to take to meet your land clearing requirements.
What Is Land Clearing?
Land clearing is the practice of removing trees, logs, grasses, stones, and other obstacles from an area, in preparation for land development or for construction purposes.
Land clearing is absolutely vital if you are to turn an unusable piece of land into something more.
The importance of land clearing in preparing a worksite for the construction of a residential dwelling, commercial building or the overall development of a property is unquestionable.
The potential for what your land can become is limitless, especially when the appropriate professionals are around.
Why Do You Require Land Clearance To Be Carried Out?
Different persons have different reasons as to why they require land clearing services.
Some people require land clearing services on their property in order to construct a home, while others require it for a new business facility or agricultural purposes.
Whatever you choose to accomplish with your land, land clearing is essential for transforming it into what you want it to be.
But, to get all that, you need to understand your role in the whole process of land clearing — what you should do and also what you shouldn't.
What You Shouldn't Do.
As a landowner, you may be tempted to either do it yourself or use your close friends or neighbors to clear your land.
But clearing land involves a lot more than just bringing a bunch of people together and handing each one a chainsaw to chomp down on trees.
Not to talk of how impossible that sounds, it is also dangerous.
Land clearing is quite complex and it often involves the use of heavy machinery, and such machinery needs a licensed user to operate it.
Hence, using professionals and avoiding such a task is the wisest course of action to ensure your safety and those of your neighbors.
What You Should Do.
If you decide to use a professional service like Bob Mahoney Excavating Inc, most of the work will be done by them, but you still have a few simple roles to play.
So what can you do?
Get the Needed Permit
A land clearing permit is a document issued by the Director of Building Inspection authorizing the permittee to remove land.
Permits and zoning regulations differ by municipality, so check with the zoning department of your county or city before proceeding.
Set a Budget
Setting a budget as a landowner who hires professionals is the most effective approach to keeping costs under control.
The more work your contractor does, the more money you'll have to pay for their services.
But, you can control the extent of the work by doing some preliminary tasks, such as determining beforehand what will stay and alerting the contractor about objects you'd like to keep, so it isn't removed.
This will give you the best chance of a smooth and pleasant land clearing experience.
The Processes Involved In Land Clearing
Now that we've discussed what you should and shouldn't do to ensure a smooth and enjoyable land clearing experience on your property, let's look at some of the procedures involved in land clearing.
Land clearing may seem like an easy task, but in reality, there is so much that needs to be done for your land to be ready for use.
If you're considering getting yours done, I'm sure you're interested as to what happens on your property.
If so, here are a few of the procedures used during land clearance.

Tree Removal

Tree removal is generally done because most lots in need of land clearing contain some kind of tree on the property.
Since it produces the most immediate visual results, tree removal is undoubtedly the most well-known aspect of land clearing.
It's simpler to visualize what the area could be used for, once the trees have been cleared.
As we previously discussed, attempting to remove trees on your own can be dangerous. It's important to be well-versed on the equipment required and the safest method for removing each type of tree, either big or small.
This is why it is vital to use skilled professionals like Bob Mahoney Excavating Inc for such a job, as we have the knowledge and experience necessary to deal with the challenges that come.
Stump Grinding
Once you've gotten rid of a tree, an unpleasant looking stump is usually left behind.
This is where stump grinding comes in. Stump grinding involves the removal of stumps below ground level with the use of specialized equipment and machines that should be operated by a professional.
Once professionals like Bob Mahoney are done, you wouldn't be able to tell there was a tree there.
Stump grinding may look or sound like an easy task, but you will clearly notice the difference when a professional with an experience of over 25 years handles the task versus a rookie.
Terrain Leveling
Taking care of the trees and brush is one huge task, but after it's complete, you'll start to notice unpleasant bumps around your land.
If you manage to overcome all of the other obstacles in land clearing by yourself, this is one point where you'll definitely get stuck.
Terrain leveling requires the use of heavy machinery to properly level your ground, and there is no better professional out there backed with the equipment, skill and knowledge like Bob Mahoney Excavating Inc to get the job done.
How Bob Mahoney Excavating Inc. Can Help With Your Land Clearing Needs
For over 25 years, we at Bob Mahoney Excavating Inc have gained the necessary experience to operate on the local terrain as well as the usage of machinery required for all land clearing services, regardless of the size of your land.
We kick-off land grading work immediately after the excavation work is completed.
This involves removing soil from higher elevations and using it to fill up the gaps in the lower levels.
It might be either a slope or even a plain, depending on the project's parameters. But the end-goal of land grading is to create a level, smooth landscape with no irregularities on your lot.
As a means of not only precisely describing your property, but also adding a degree of security and protection. Make sure to inquire about the extent of our contractor services if you require something that isn't specified. For your convenience, we're available by phone or email 7 days a week.
Our Service Areas
Our service areas include: Bristol, WI, Algonquin, IL, Antioch, IL, Boone County, IL, Crystal Lake, IL, Fox Lake, IL, Harvard, IL, Hebron, IL, Johnsburg, IL, Lake County, IL, Marengo, IL, McHenry, IL, and McHenry County, IL. We also service Southern Wisconsin as well, which includes towns like Lake Geneva, Trevor, Twin Lakes, Bristol, Salem Lakes, Wilmot and more. 
So, if you reside in one of these regions and you require land clearing, excavation, or demolition services, simply send us an email at mahoneyexcav@aol.com or call us at +1 (847) 489-3153 for a free estimate.